I felt the urge to crochet recently so I made a JigglyPuff amigurumi.
The basic technique used was to start with a magic circle and then shape each part using single crochet, increases and decreases, crocheting around the circle, using a marker (I'm using a bobby pin) to keep track of the start of each round.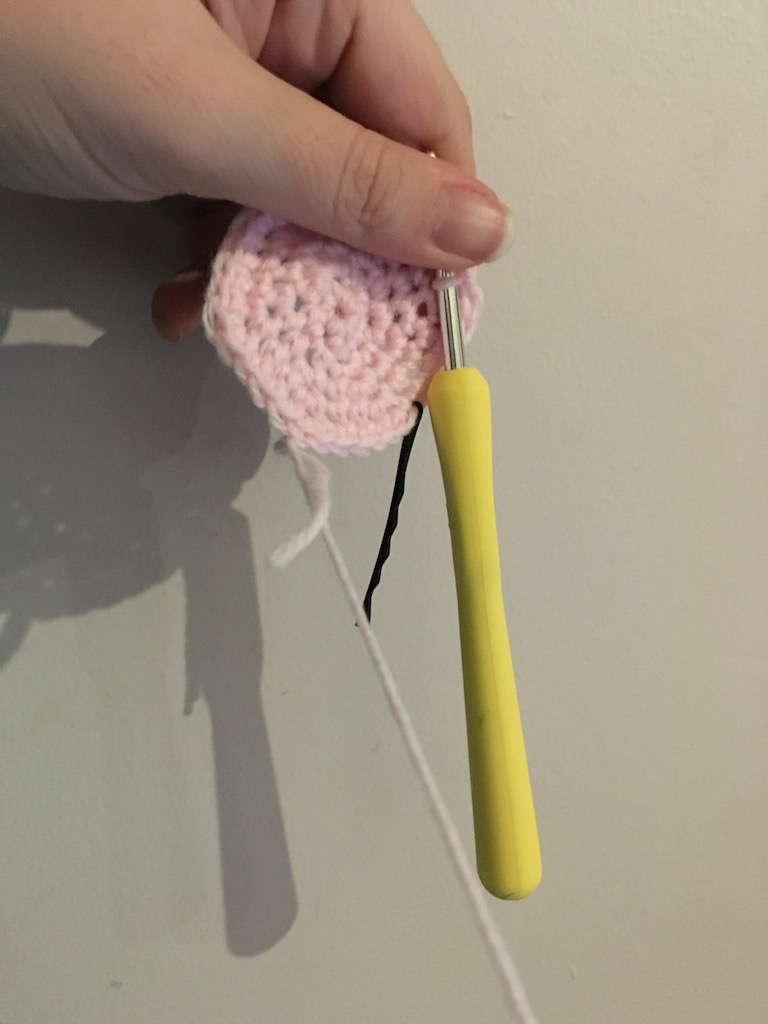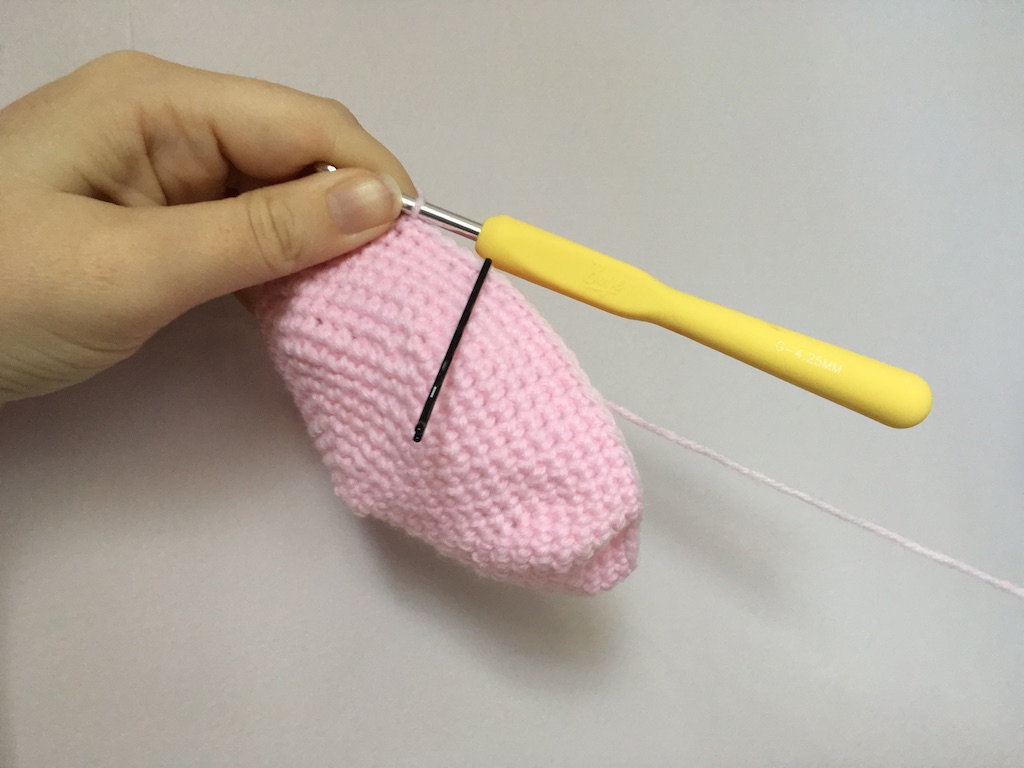 For example, for the body, increase gradually to the center of the ball, do a couple of rows of single crochet and then gradually decrease again. e.g.
ROUND 1: 6 single crochet in a magic ring
ROUND 2: 1 increase in each stitch of previous round
ROUND 3: (1 single crochet, 1 increase) x 6
ROUND 4: (2 single crochet, 1 increase) x 6
... etc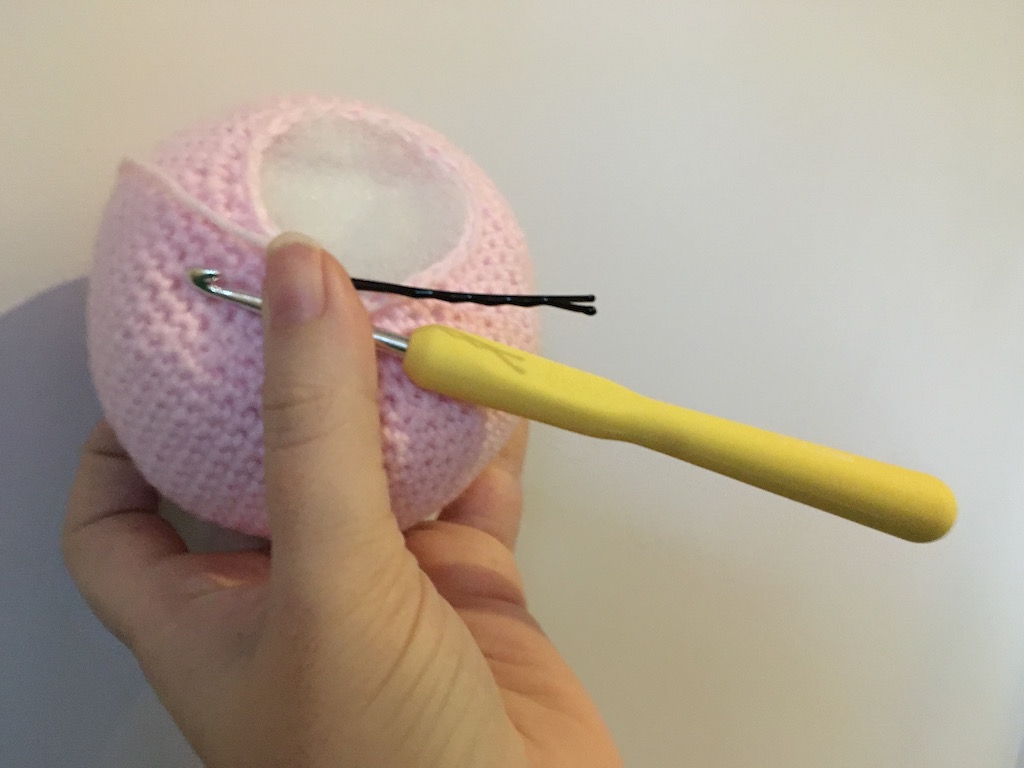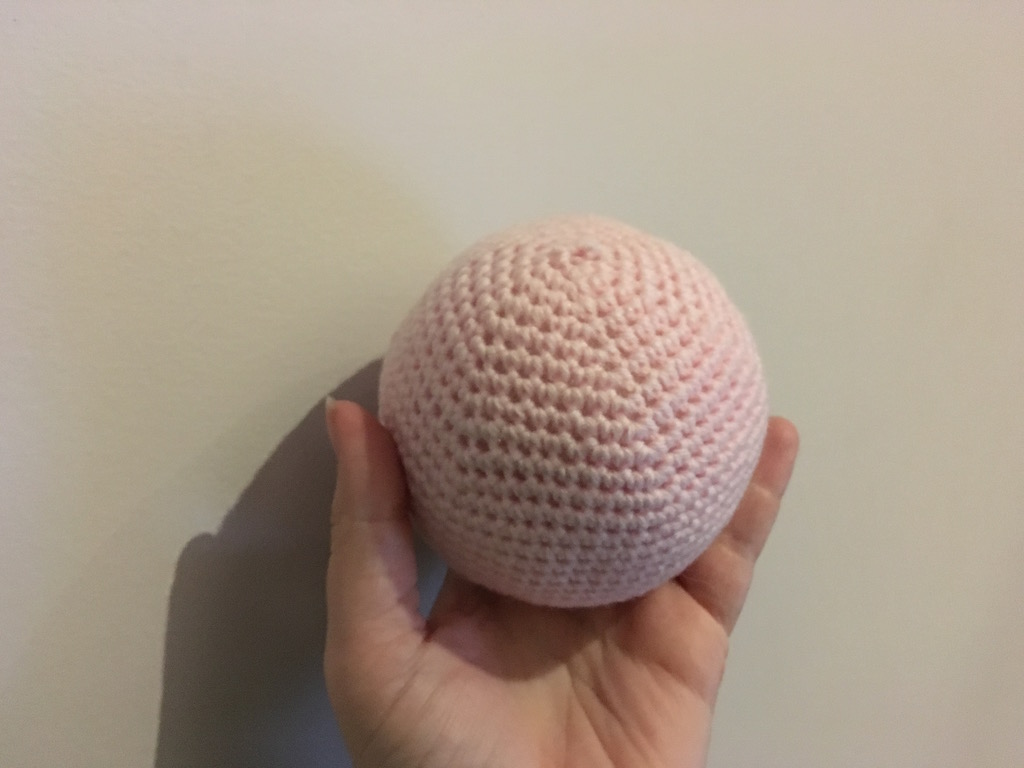 Each part is filled with polyfill before it is closed off.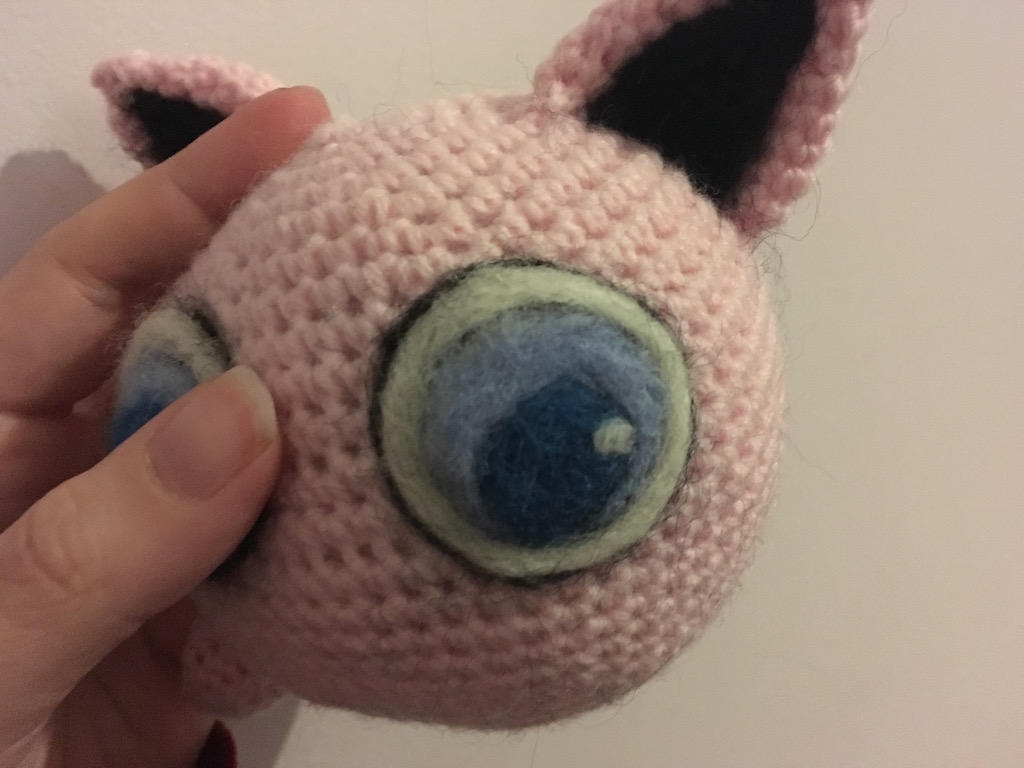 This was my first attempt at needle felting, which I used to add the detail for the ears, eyes and mouth. I followed this (also Pokemon themed) tutorial.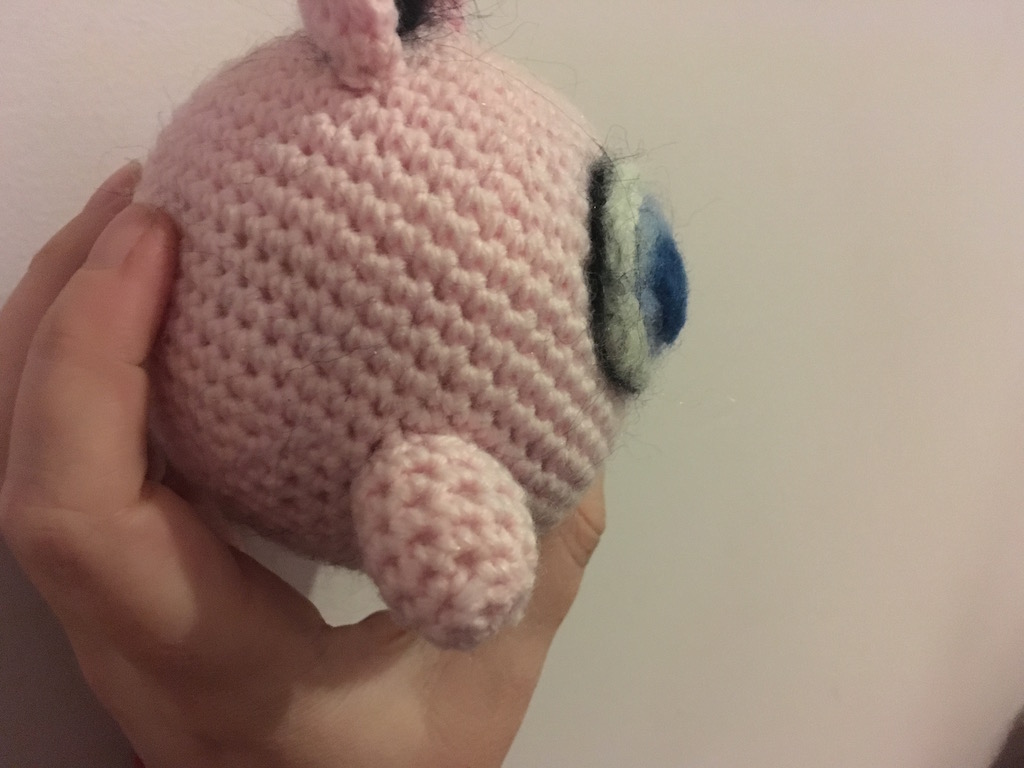 Arms, legs, ears and tuft are created as separate pieces and joined to the body by sewing on with yarn.
My JigglyPuff is loosely based around this tutorial video. A pattern is included in the video description (I changed the number of stitches and shape of a few of the parts as I went).