Today I made a bracelet and necklace for wearing my new Amazfit moon frost fitness activity tracker using some scraps of leather from Reverse Garbage.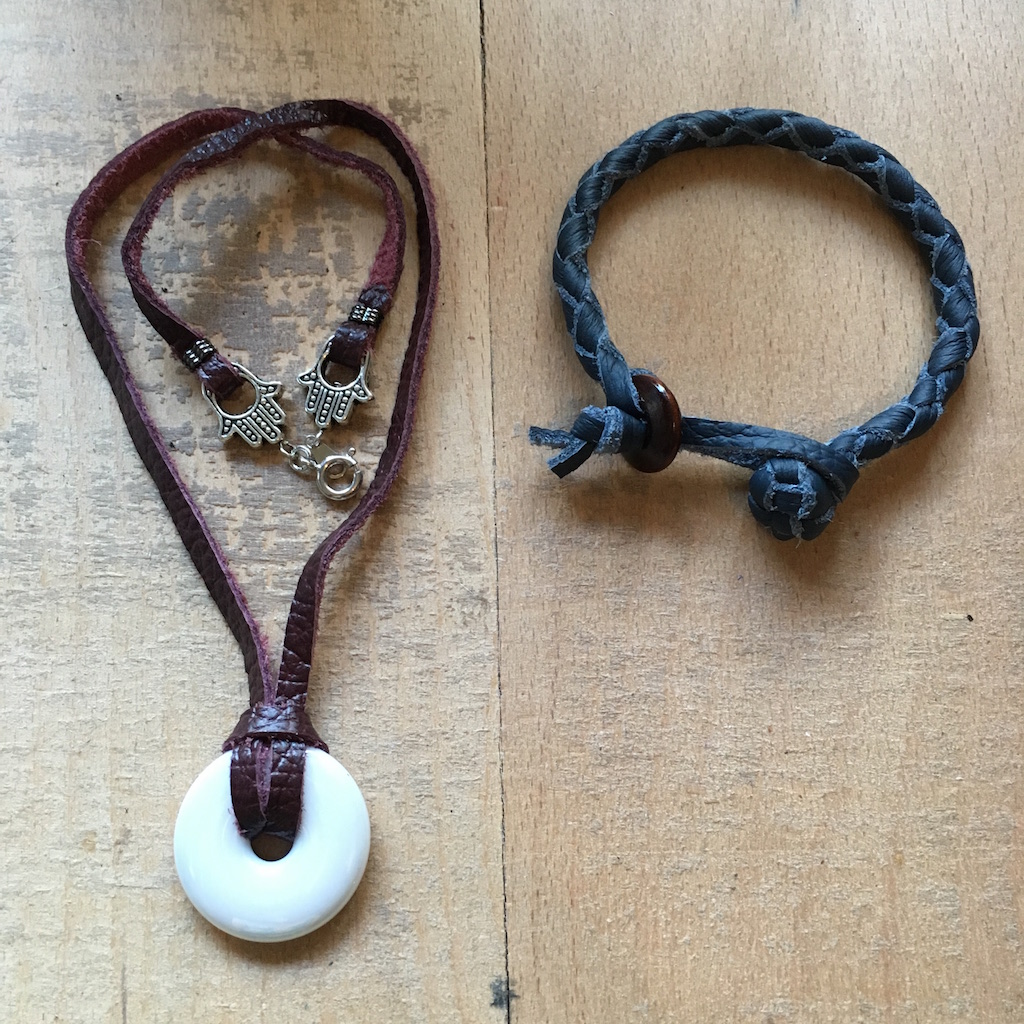 I cut a roughly 5mm strip from the scraps using scissors (strips can be cut in a spiral to make the most of a small scrap, or by cutting next to the edge of a longer scrap).
I cut two strips from a long thin scrap of blue leather and fashioned the bracelet using 4 strand braiding from a wooden bead base.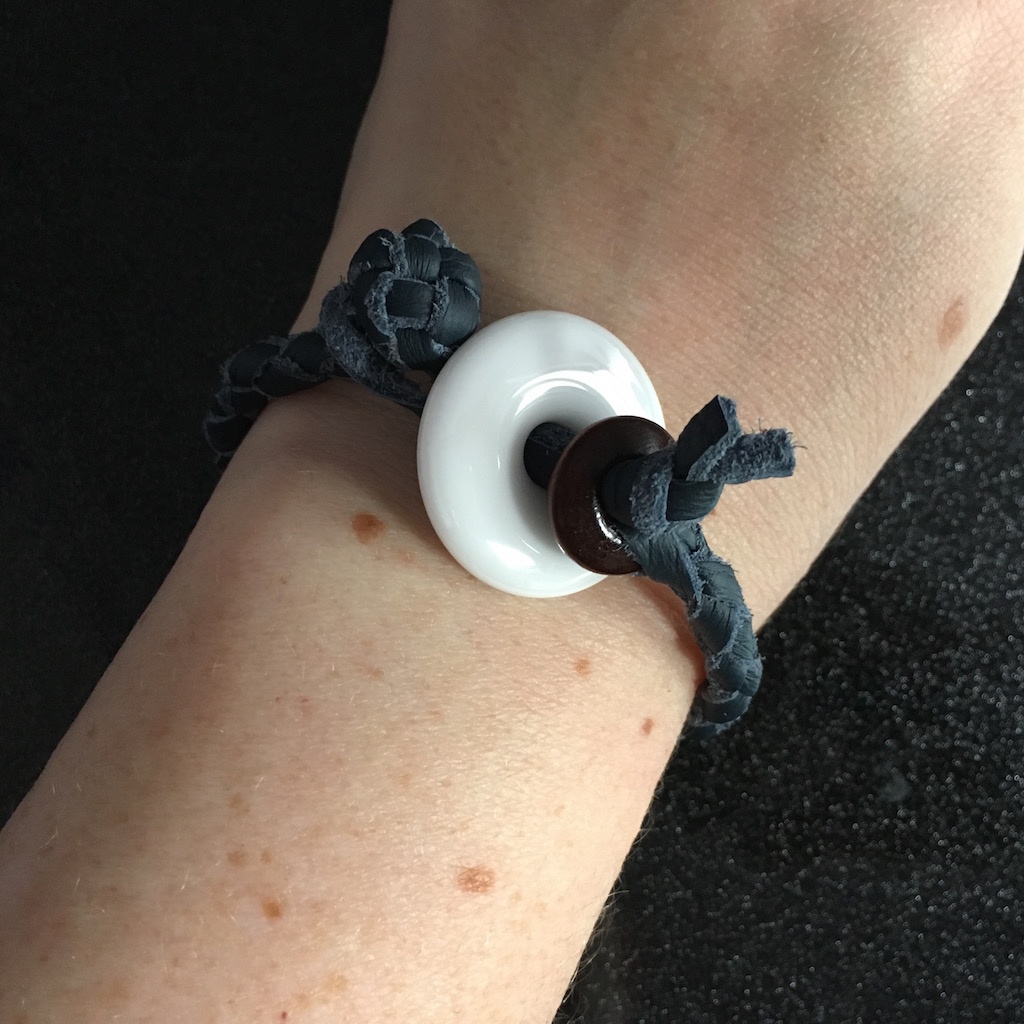 For the necklace, I looped a burgundy leather strip through the hole in the center of the tracker and finished the ends off with some crimps and some hamesh hand charms with header pins (using round nose pliers to form a loop to a clasp) from my beading stash.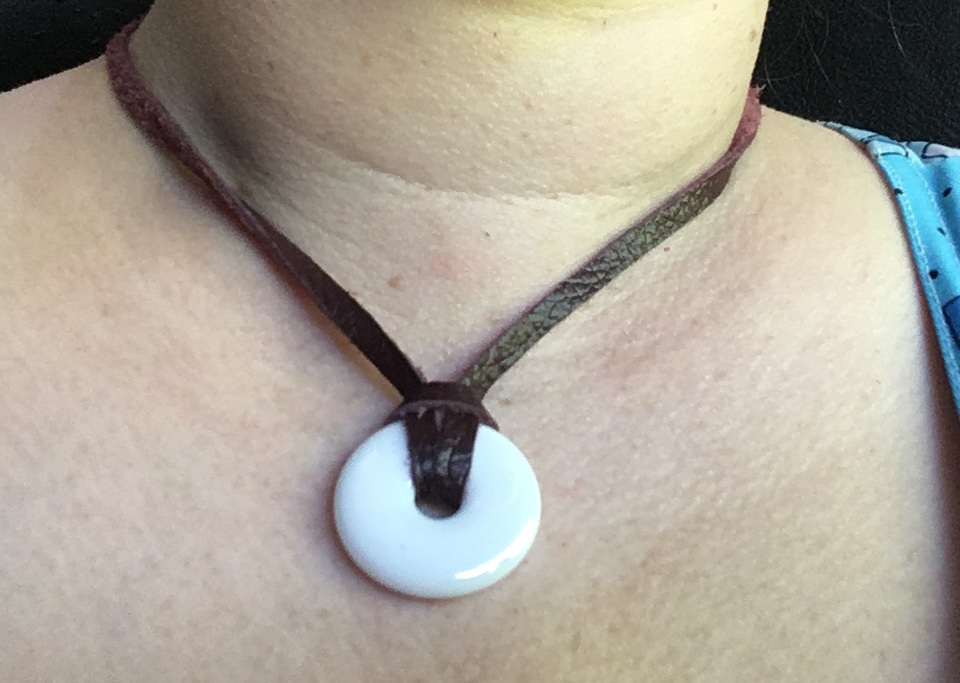 The Amazfit disc charges by induction, so it will charge with the leather cord still attached, or can be slipped out of the loop to be switched to a bracelet or another necklace.