The Fabrication Lab at The Edge at The State Library of Queensland is an awesome place where members of the public can book and use tools and equipment for free, including 3D printers, laser cutter, sewing machines, soldering irons etc.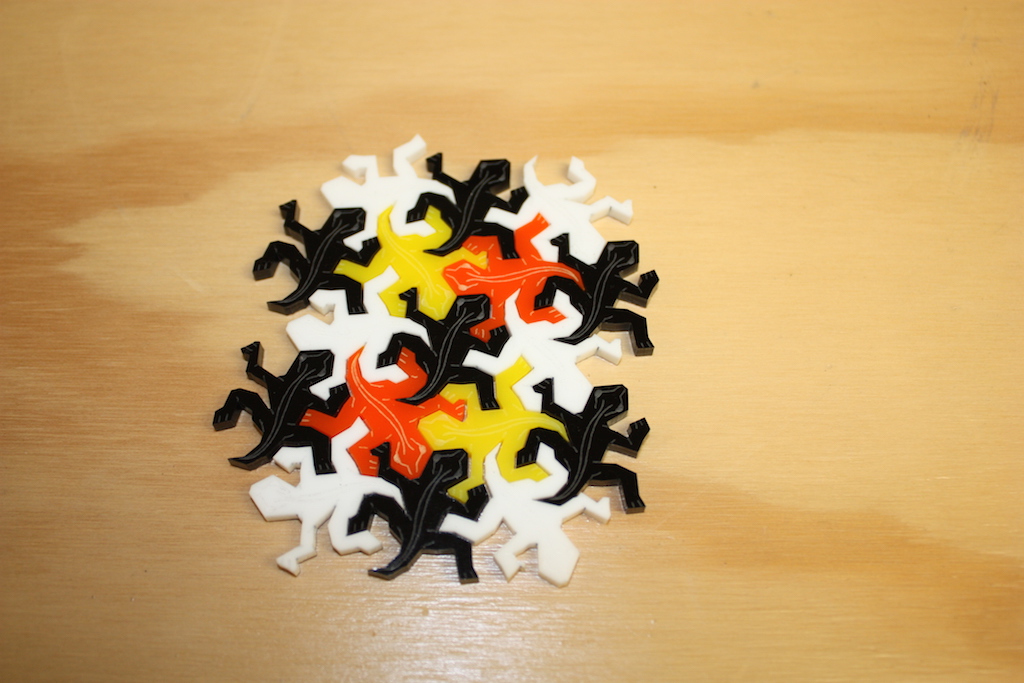 I scaled this tessellating lizard design down to use as filler for blank spots in the sheet of robot parts I was cutting there this afternoon, but then couldn't help myself to make them a few friends from acrylic scraps.
Visit The Edge's website to find out more about safety inductions and bookings for the Fab Lab equipment and tools.