One of the things I love about having a 3D printer is being able to download and print parts for cool projects.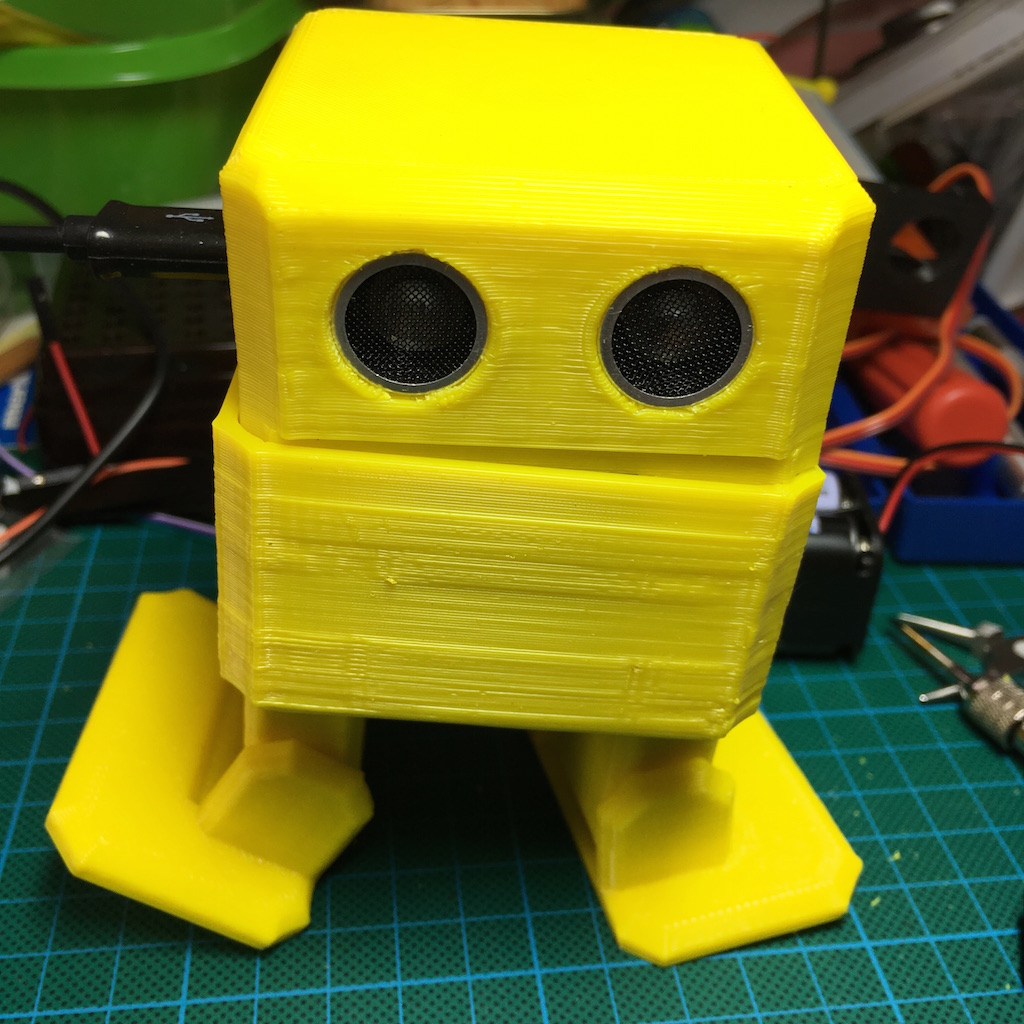 Ottobot is an Open Source robot design based around an Arduino Nano. The 3D printable files are published on thingiverse.
Here's my bot in action (the bot is limping because I forgot to hook up one the feet, before shooting this)
It's such a cute design, and easy to put together.